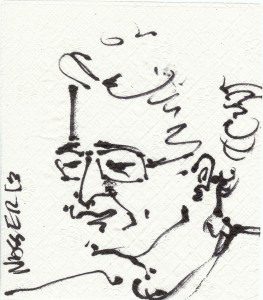 Sohrab Saadat Ladjevardi was born to Iranian parents in Switzerland in 1953, but his family soon moved to Germany where he grew up in Hamburg. Early lessons on piano ended abruptly, after his teacher couldn't stand his style of playing. From 1968-73 he played the drums at his home, causing neighbors to complain about his passionate banging. He also took flamenco lessons and jammed with friends on guitar, but none of this dabbling hinted at the future direction his life would take upon his discovery of the saxophone, culminating in the formation of his free jazz/world music group SoSaLa in NYC.
In 1974 at 19, he decided to move to Japan to study martial arts, eventually settling on Kendo (Japanese martial art of sword-fighting)  as his preferred method. At the time this was a rare move, and he arrived in Osaka, Japan with no understanding of the language, and no taste for the food. This radically different culture left him confused and homesick at times, but he was challenging himself and finding his place in the world.
Only after reaching a higher level through years of study of Kendo did he begin to think about applying his philosophy and hard work to another discipline.
An experience at a live concert convinced him to join a band, and he was surprised to be invited to play by some local musicians as a vocalist, and later saxophone player, even though he had never been trained on that instrument before.
Sohrab has always maintained that without Kendo he wouldn't have made this switch to become the musician he is today, as it was this training that prepared him for his future as sax player and bandleader.
In 1979, the year of the Iranian Revolution, he began his musical activities in his own group, called Sadato Group………