NEWS
5/19/2023
As a member of NY's Recording Academy (Grammys) Chapter SoSaLa had the opportunity to meet his chapter President Torae Carr two days ago. As you know me well that was my chance and the best way for me to expose myself as a member of RA and as a music activist and President of Musicians For Musicians, Inc – MFM. We talked about 10 minutes and got a good feel for each other. Hope things will work out well and result in a RA-MFM alliance soon. I invited him to attend with me the "FAIR PAY @ SXSW" RALLY in NY's Mid Town, May 31st representing the RA community. The address is: Penske Media Corporation building, 475 5th Ave, 12pm to 1pm. Music Workers Alliance Recording Academy / GRAMMYs
5/5/2023
Nu World Trashed Review by Bruce Lee Gallanter (Downtown Music Gallery Newsletter for May 5th, 2023)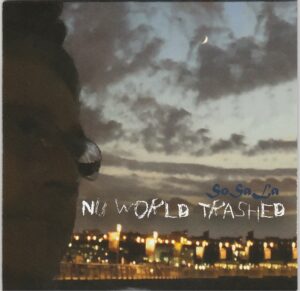 SoSoLa – Nu World Trashed (DooBeeDoo Records 95269-03330; USA) Featuring SoSoLa (Sohrab Saadat Ladjevardi) on tenor sax & compositions, Hubl Greiner on electronics, mixing & mastering), Paul Amrod on electric piano, Mike Irish on electronics, Dr. Cornel West – voice, Massamba Diop on talking drum, Mar Gueye on sabar (Senegalese hand drum), David Belmont on dobro, Baba Don Eaton on percussion, Kaveh Haghtalab on kamancheh and Genetic Drugs on drums & synth. I've known Sohrab for a decade now and always admire his work as a serious activist for Creative Musicians. He seems to take his time in between records, the last one I reviewed was in 2012. "Welcome to Nu World" opens with haunting tenor sax, eerie electric piano and spaced out electronics (from Hubl Greiner). The overall effect is most hypnotic. On Enough is Enough" both Sohrab and Dr. Cornel West do some effective spoken word vocals, mostly talking about social justice. Mike Irish provides the electronic/sampled groove. On "Mystical Full Moon Hymn for Ornette Coleman", Genetic Drugs provides a lush electronic groove while Sohrab adds several layers of tenor sax. Nice. "Sad, Sad, Sad Sake" is a hymn of sorts for some soft bluesy dobro, kamancheh (Iranian long neck string instrument) and soft distant percussion. On "Anybody Out There" Sohrab recorded his tenor sax on his I-phone, with Genetic Drugs adding layers of spacious electronics and a slow, sly beat/groove. I like the way several layers of sax harmonies have been added. Most of these songs have visuals as well which are posted on Vimeo. I found that all of these pieces have a hypnotic undertow which allows us to go along for the inner ride if we choose to do so. On "What's What", Sohrab asks what is going on in our city (NYC), thinking out loud about things he observes. I like the way the middle-eastern and Downtown sounds are blended here into something new. Got to keep listening to SoSaLa's voice/music/sound to find out where his muse will take us next. Hopefully we won't have to wait for another decade. Peace. – Bruce Lee Gallanter, DMG
SoSaLa Nu World Trashed CD: BUY NOW
4/29/2023
New CD SoSaLa 1993  in Stock!!! Buy HERE.

4/21/2023
Jam Sessions w. Keyna Wilkins (Australia) and Friends
* Friday 3/21
Time: 5:30pm to 8:30pm
Jam leader: David Belmont 
Studio owner and recording engineer: Michael Walsh
Venue: 459 1/2 W. 45th Street, NY, NY 10036
Musicians:
Michael Walsh (keys)
David Belmont (percussion & poet)
Kevin Kuhn (elec. guitar)
Ron Wasserman (elec. bass who will leave at 7pm)
SoSaLa (sax and voice)
Randy Landau (elec. bass) who might join
* Sunday 3/23
Time: 4pm to 7pm
Jam leader: Chris Coluzzi 
Venue: Music Building, 584 8th Ave., NYC, NY 10018, Room 305
Musicians:
Keyna Wilkins (fl, piano & pedals)
Kevin Kuhn (elec. guitar)
SoSaLa (sax and voice)
Randy Landau (elec. bass)
Chris Coluzzi (drums)
Joe Belle (elec. guitar)
3/17/2023
SoSaLa was featured on the World of Jazz Show 566 on March 5th 2023 with three tracks from his album Nu World Trashed: "Enough Is Enough," "Sad, Sad, Sad Sake" and "What's What?." You can listen to this show on All About Jazz's radio section here: https://www.allaboutjazz.com/schubert-uchihashi-and-kugel-breaking-boundaries-and-more-klaus-kugel
3/6/2023
SoSaLa On Air in the UK! Thanks Bob Osborne!!!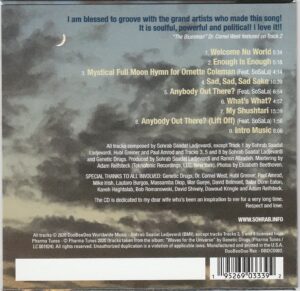 SoSaLa was featured on the World of Jazz Show 566 on March 5th 2023 with three tracks from his album Nu World Trashed: "Enough Is Enough," "Sad, Sad, Sad Sake" and "What's What?."
The show is available on demand via  Podbean and on Bob's Different Noises blog.
On this show there are new releases by Frank Paul Schubert, Kazuhisa Uchihashi and Klaus Kugel, Sam Bardfeld, Leap Day Trio, Satoko Fujii and Otomo Yoshihide, and Mike Bell.
3/1/2023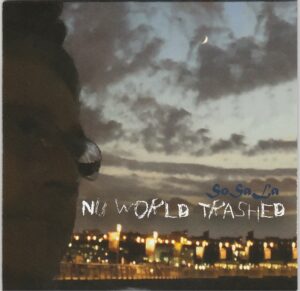 SoSaLa Nu World Trashed will be featured on the World of Jazz Showon March 5th 2023  at 8pm UK/ 3pm EST on  taintradio.
This is repeated the following  Friday at 3am UK /Thursday 10pm EST.
All About Jazz will feature the show in their radio section a week on Thursday after the broadcast.
2/16/2023
SoSaLa's "Mystical Full Moon Hymn For Ornette Coleman" was featured on the UK Internet radio show Aural Delights On The Overflow 154 last Sunday. Hosted by Bob Osborne!
2/10/2023
SoSaLa On "Digital Air" in the UK!
"Mystical Full Moon Hymn For Ornette Coleman" will be on  Aural Delights on the Overflow Sunday Service  edition 154 –  River Gibbs FM which will be broadcast on February 12th (11am ET/4pm UK). Radio host: Bob Osborne.
2/8/2023
New Sounds by SoSaLa and Chris Coluzzi! Nu world trash, NO WAVE, Nu Jazz, Noise, Improv…WUNDERBAR!
Members:
SoSaLa on tenor sax
Chris Coluzzi on drums
Recorded @ the Music Building (NY) – Studio 305.
Date: 2023.02.05
"I have been jamming with
Sohrab Saadat Ladjevardi
on Sundays and doing some basic recording (3 mics: one for the Sax and two overheads for the drums and room)
Raw & fun improvisations .. I like this one, the right mix of melody, rhythm, & chaos." – Chris Coluzzi
2/6/23023
Afarin, Shervin Hajipour – Iran's Musical Voice!
"Congrats! What I had expected happened last night: First Lady Jill Biden presented the first ever Best Song For Social Change Award to "BARAYE" by Shervin Hajipour at the 2023 GRAMMYs last night. My submitted song "ENOUGH IS ENOUGH" of course couldn't make it. I hope that Shervin's song and this award will still have some impact on the freedom movement in Iran achieving the change that Iranians are hoping of: a free Iran from oppression." – SoSaLa
1/20/2023
Reg. networking: SoSaLa got another rep in Europe. This time for Germany: Hubl Greiner. Email:  email hidden; JavaScript is required.
1/11/2023 – Jeff Beck Died Today!!!
(I'm not sure whether this track of mine is the right one to dedicate to Jeff. But give it a listen. The track is called "DEATH" from the CD SADATO NO MORE REGGAE.)
One of my blues-rock guitar heroes JEFF BECK died today. He's nine years older than me. What a loss for me, the international musicians and music communities!!!
I've never seen him playing live, but the records and YouTube videos have always helped me to connect with him and observe his musical journey. Besides of Jeff, Jimmy Hendrix, Eric Clapton, Peter Green, Frank Zappa were all my heroes in the 60s and 70s. They all gave the electric guitar a personal and emotional  voice and character which can't be copied by other instruments.
1/10/2023
Liking Your Music
By Dawoud Kringle
My name is Dawoud Kringle (a.k.a. Dawoud the Renegade Sufi). I'm a musician, writer, artist, and whatever else I can get away with. I have known Sohrab Saadat Ladjevardi (a.k.a.SoSaLa) for a long time. We have played music together and shared many experiences and adventures together. In fact, I was with him when he was still formulating the concept of Musicians For Musicians.
One relevant incident stands out in my memory. At one point during one of his performances some years ago, he played something that was truly beautiful and transcendental. It was a moment where he exceeded his own abilities. I looked at him amazed while the ghosts of Ornette Coleman and John Coltrane nodded in approval.
The first thing you must realize about Sohrab is that he is an original. I can think of no one who plays like him. His combination of influences and musical and cultural roots produced something that really stands out as unique. Being a quintessential Musician With Attitude, he has the courage and conviction to do what he believes is right. If people like it, he would certainly be grateful. If they don't, he is not going to compromise his musical vision or his personal convictions.
I understand and respect this because I feel the same way about my music.
Beyond this is the passion in his work. It's the Blues, but his Blues. His Blues have their roots in Persian, Japanese, and Harmolodic elements. Despite this, or perhaps because of it, his music is not definable by genre or style. It's really only definable by emotional content. This is the Blues of a warrior's inner sense of compassion and love.
This is who he is. Anyone who doesn't hear that in his music is not really hearing it.
If you are someone who holds the same high ideals in life and in music, give SoSaLa a listen. The music will resonate with you in a profound way.
1/4/2023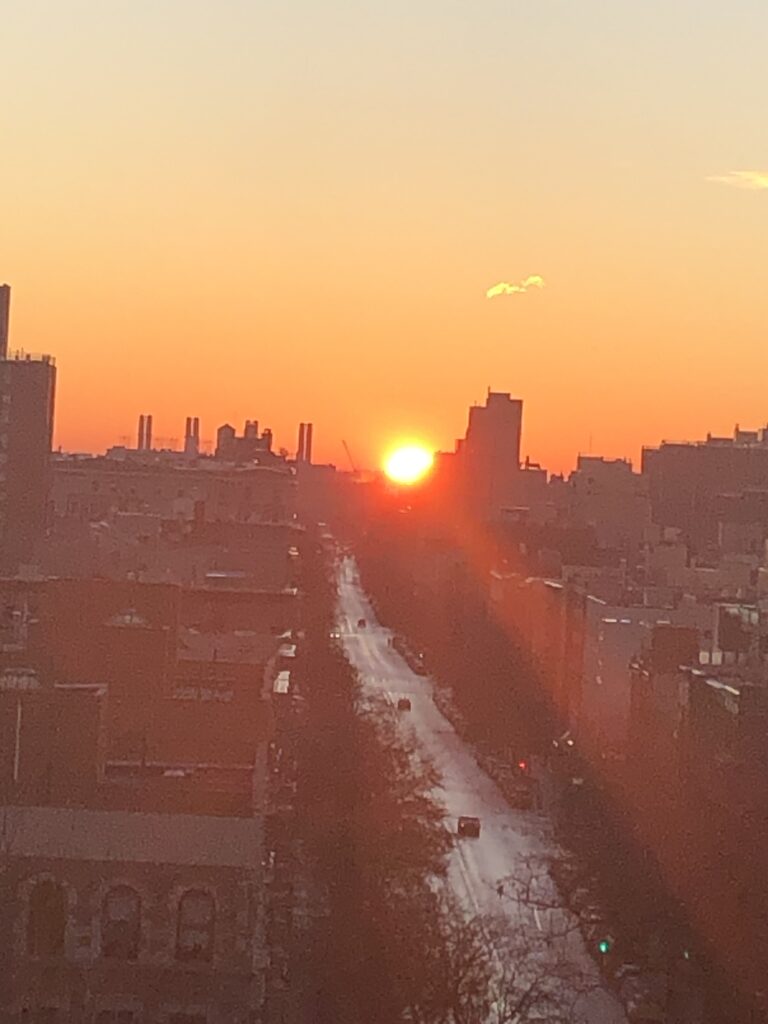 First of all I wish you all , my dear fans and supporters, a Happy New Year!
Last year was a non-exciting year for me: no gigs, no tour, no interviews, poor CD and download sales. You don't know, how much I miss to play in front of people. I really miss my audience around the world. So, in stead of making music I made myself busy with running my non-profit musicians rights organization Musicians For Musicians, Inc – MFM. My activism kept me busy and alive.
I hope 2023 will be a better year for me and my band. A CD release called 1992 is planned for sometime this year. Waiting for the right timing to do the release. I still try to find out when and how to make this release happen. Just releasing a CD makes no sense to me and is a waste of time and money. I need a sales point or a reason to publish the CD. However, it will happen by September of next year, because I want to submit it to the Grammys.
Meanwhile I will make a video of "Omar Khayyam in NY" a 1993 track with the videographer Mark C (of LIVE SKULL) who plays also the electric guitar in 1993.
I'm also going to record a couple of jam sessions at Mark C's recording studio with musicians I haven't played yet. Perhaps some of the tracks are eligible for getting released.
Due to the uprisings in Iran, last year I started to reach out to Iranian musicians to inspire them to organize and act collectively for musician rights and social justice in Iran.
I hope to see you all in person soon. So please stay strong and positive in this crazy time.
I love you all.
SoSaLa
11/11/2022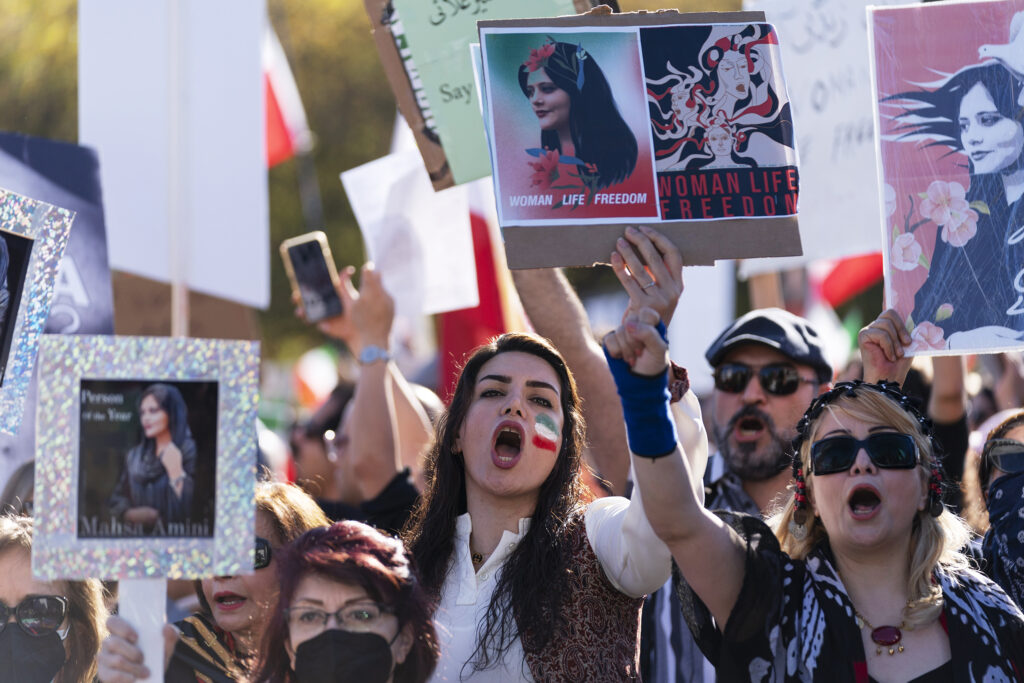 "…Our vision transcends the stifling diatribes of "leaders" who care only for the sustaining and expansion of their own power. Artists and musicians have tapped into the essence of absolute reality itself, and our craft is one of the few ways to articulate this and make it manifest. Music is the doorway between worlds, and we are the gatekeepers. We touch people's hearts and souls in a way they can neither achieve nor comprehend."

SoSaLa's first home country IRAN has been uprising for more than 6 weeks.
10/14/2022
Announcement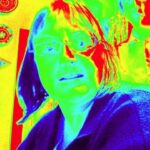 "A vital journalist specializing in the Scottish music scene, with a particular affinity for jazz and new music," Scottish Jazz advocate and drummer Fiona Mactaggart became SoSaLa's representative for the UK and Scotland.
For any UK related inquiries, please contact her by email: [email protected]com.
10/10/2022
LET'S CARE FOR AMERICAN JAZZ MUSICIANS! America's Voice Demands Social Justice! In solidarity and Music.
Last night I, SoSaLa, submitted the track ENOUGH IS ENOUGH (EIE) to the Recording Academy's "Best Song For Social Change Award." This award wants to recognize "creators of message-driven music that responds to the social issues of our time and has the potential for positive global impact."
So I chose
EIE
for this award which is a protest song, feat.
Dr. Cornel West
, supporting NY's Local 802's
Justice For Jazz Artists Campaign
. SoSaLa cares for jazz musicians and respects what they have done as a creative work force for L'America. He can't stand any kind of exploitation of this great music.
In 2007, Local 802 in partnership with the six major club owners, successfully lobbied the State Legislature to forgive the sales tax on tickets for Jazz clubs. That was done in order to allow the sums formerly collected as admission sales tax to go toward Jazz musicians' retirement, at no cost to the clubs. However, since the law's passage, none of the clubs have volunteered to make any contributions into the pension fund. In 2014, the union received official backing from the New York City Council. But nothing has changed since then.
With this song SoSaLa wants to speak out about the continuing unfair treatment of jazz musicians by the six major clubs: the Blue Note, Village Vanguard, Iridium, Jazz Standard, Dizzy's Club and Birdland.
"What do we want? Your payments to our pension fund!
What do we want? Social justice!"
ENOUGH IS ENOUGH (lyrics by Sohrab Saadat Ladjevardi and Dr. Cornel West)
Can you hear us? Our voices? Our drums?
This noise we make to let people know that we're tired of you…clubs!!!
Can you hear us? Our music? "Triumphant music" Martin Luther King proclaimed.
How dare you try to ignore us!!!
Martin Luther King once said about jazz: "Much of the power of our Freedom Movement in the United States comes from this music."
Listen, soon we will pull you out of your back rooms.
Listen, the time has come: enough is enough bloody vampire-capitalists!
Enough is enough…we will take back our blood money.
Listen, you soon will choke on the sales tax you saved.
Again: enough is enough! No more injustice.
Can you hear James Browns "1"? We'll get you on the 1!
Can you hear Miles' trumpet? Be sure he'll blow your minds.
Do you remember Billie Holiday saying: "I've been told nobody says the word "hunger" like I do."
Billie, six New York jazz clubs still don't care about jazz and its musicians. Their greed is still hiding behind a law.
Enough is enough! Musicians mobilize!
Let New York know that you're in charge.
—————————————————————————————————————
Enough is enough (8x)! Yeah, hm. Yeah. Enough is enough. Once more (2x). Go for it. Hm, yeah, I hear you. Go for it, baby (2x). I hear you.
(Dr. Cornel West speech) We are not always going to agree, it's not always about unanimity. We're going to be like the Duke Ellington Jazz Orchestra. Everybody got their own voice. Even Duke is not the conductor; he's just one voice among the others.
__________________________________________________________________
The Blue Note, The Village Vanguard, The Jazz Standard, Birdland, Iridium and Dizzy's Club.
Enough Is Enough (2x) – you' ve owed us a lot of money for the last seven years!
How can you forget your promise?
Enough Is Enough (2x) – your greed and your ignorance!
Enough Is Enough – musicians organize!
Enough Is Enough – it's time for a boycott!
Clubs, clubs, clubs! We ain't fools! – Clubs, clubs, clubs! We ain't fools!
What do we want? A collective bargaining agreement!
And what do we want? Your payments to our pension fund!
What do we want? Social justice!
What do we want? Your payments to our pension fund!
What do we want? Social justice!
What do we want? Respect, respect, respect!
9/26/2022
Iran, my first home country is in turmoil now. I'm sure you're informed about what's happening there.
In 2009 during the Green Movement her in NY I composed, recorded, released and performed "Welcome Nu Iran" dedicated to the tortured and exploited Iranian brothers and sisters at that time.
Unfortunately, nothing has changed in Iran. Iran is run by a brutal and pseudo religious dictatorship.
This song's message is quite simple: Iran, Unite! Stop complaining, do something…together. Listen to each other.
A group of people is needed to run the show. Somebody from inside has to come out and lead the people to freedom. Gandhi, Mandela, Martin Luther King and many others have proved that. The Iranian people need to organize. Especially the intellectuals.
Anyways, my love goes to my people in Iran and I feel very bad about my helplessness. So the only thing I can di is share this track with them.
Listen here:
8/20/2022
Support All Music Makers on Capitol Hill
At the 20th GRAMMYs on the Hill, the Recording Academy and its members are fighting for all music makers and advancing creators' rights on Capitol Hill. Join us in telling Congress to stand up for artists, songwriters, and studio professionals by:
Passing the HITS Act
Advancing the American Music Fairness Act
Ensuring fair compensation for all songwriters
Now, more than ever, we need Congress's support. Take action to urge your lawmakers in Washington to build a better world for music and its makers.
7/22/22
I'm the proud President of the musicians rights organization MFM. It's a hot and humid summer here in NY. The right time to purchase a MFM t-shirt. Please support my music activism purchasing a MFM t-shirt here: https://musiciansformusicians.org/product-category/t-shirts/
6/29/2022
SoSaLa joined two musicians rights organizations:
Independent Musicians Alliance (IMA) and the Recording Academy (Grammys).
6/20/2022
We're getting closer to the new CD SoSaLa 1993 release. Adam Reifsteck has started to master the "NO WAVE' tracks. Featuring NY musicians guitarist Mark C of Live Skull, sax player Peter Gordon (LOVE OF LIFE ORCHESTRA), bassist David Motamed (CELL/DAS DAMEN), a.o.. Recorded and mixed by Martin Bisi at BISI STUDIOS in Brooklyn, in 1993.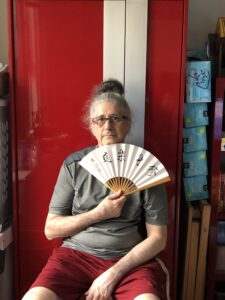 5/30/2022
Good to see fans wearing the SoSaLa t-shirt in public. This time it's Chris Coluzzi, a passionate punk, heavy metal, indie rock drummer and Elvin Jones student, who took a walk with SoSaLa in Riverside Park, New York. Do you like the t-shirt? If yes, order and purchase the t-shirt here: https://sohrab.info/merchandise/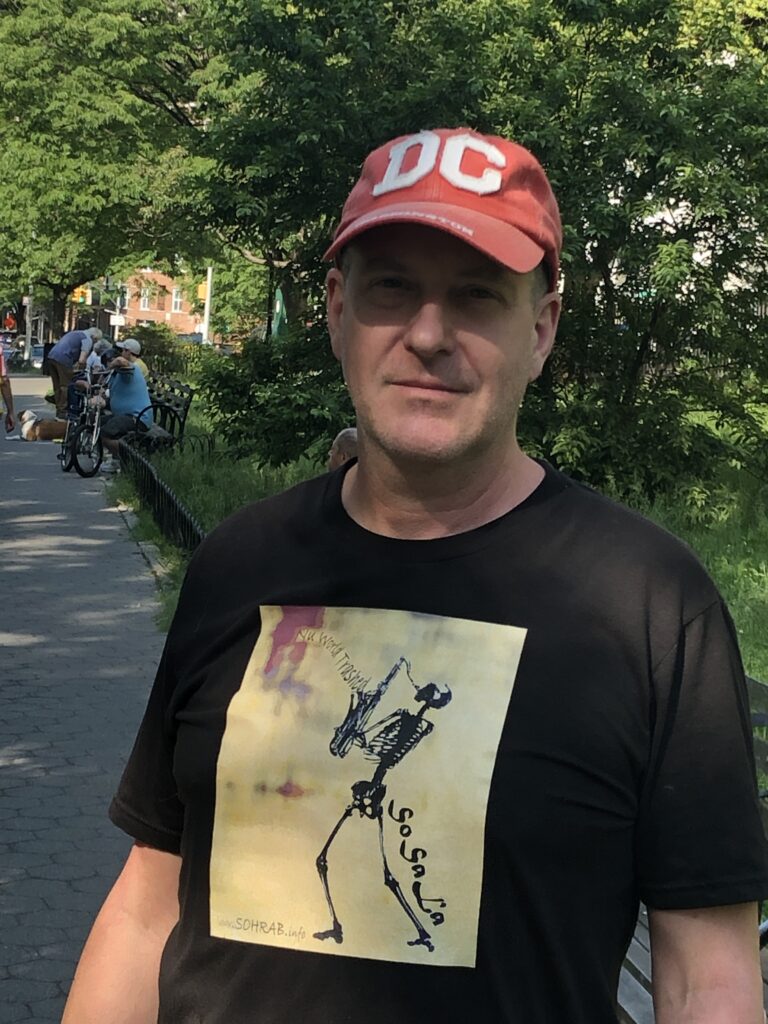 SoSaLa decided to release a mini album this year. Music he recorded in 1993. With NY musicians Mark C (g, Live Skull), David Motamed (bass, CELL/DAS DAMEN/The Royal Arctic Institute), Peter Gordon (tenor sax, jew's harp, LOVE OF LIVE ORCHESTRA), James Lo (drums, Live Skull). SoSaLa on soprano sax, flute, organ and voice. No tenor sax playing this time!
Recorded and mixed by his favorite engineer Martin Bisi at BC Studios. The album will be called SoSaLa1992and released on DooBeeDoo Rec. The music is still fresh and exiting to listen to. It documents very well how SoSaLa made music at that time which was NO WAVE (indie-progressive-noise rock).
This will be a limited edition again. 
This might be the photo of the cover…..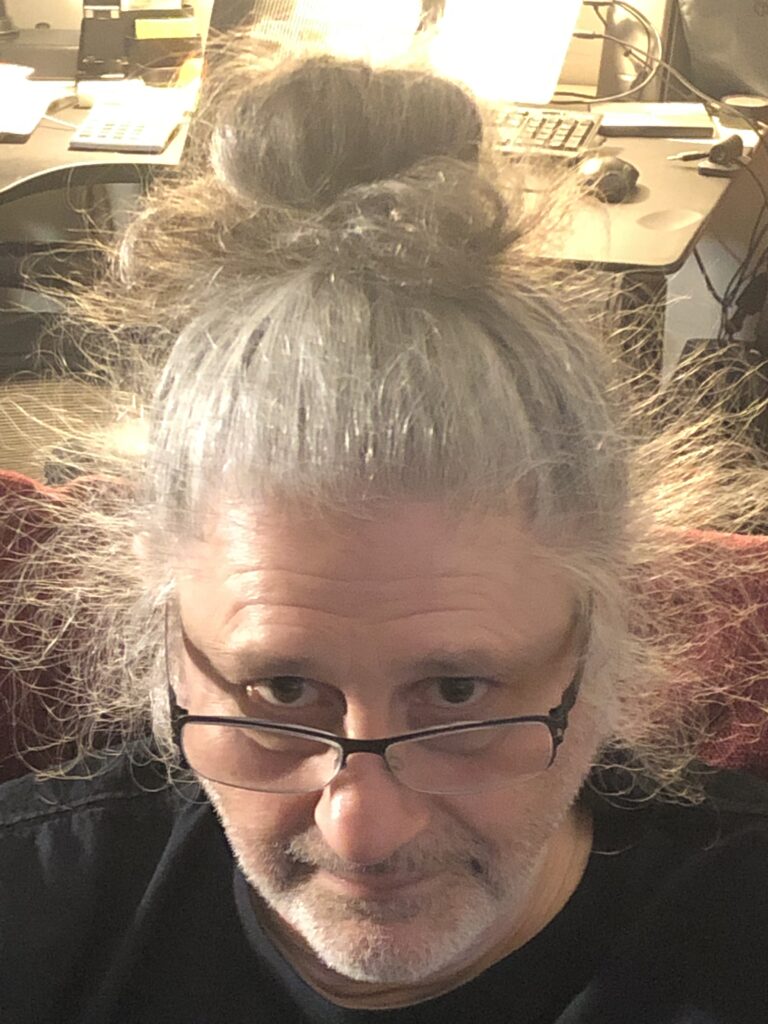 —————————————————————————-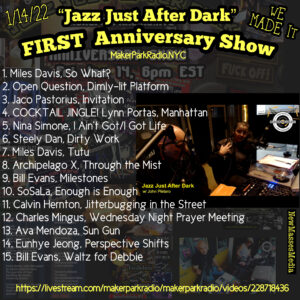 SoSaLaon air January 13, 2022…Maker Parker Radio show "Just Jazz After Dark" w. host John Pietaro.
Track: Enough Is Enough
Stream here:
https://livestream.com/makerparkradio/makerparkradio/videos/228718436?fbclid=IwAR3DH5w5IzWTphoIfwksS0V9CU9M8HED6d7xfdvGIqIz9hOMF5WWr8z_46M
SoSaLa Nu World Trashed CD (Limited Edition) Out NOW!!

BUY Domestic (US): https://doobeedoobizllc.thrivecart.com/nuworldtrashed/
BUY International (from Amazon US): https://www.amazon.com/s?k=SoSaLa+CD&i=digital-text&ref=nb_sb_noss
Press Release here: https://sohrab.info/press-2/
Nu World Trashed Recent CD Reviews
"Overall, the saxophonist jubilantly radiates a third- world spirit, brimming with urban soundscapes." – Glenn Astarita (ALL ABOUT JAZZ)
(NEW) ALL ABOUT JAZZ (NY) CD review – 9/9/2021 by Glenn Astarita: https://www.allaboutjazz.com/nu-world-trashed-so-sa-la-doo-bee-doo-records
Jazzwise (UK) CD on-line review (May 2021 edition)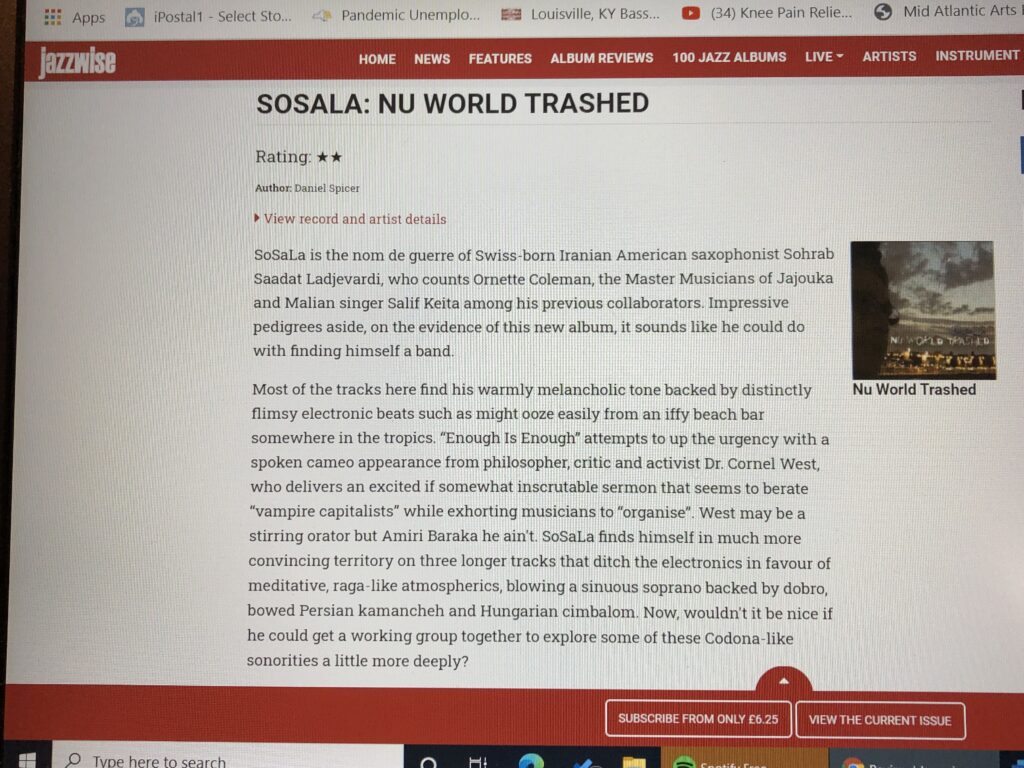 Lucid Culture/ New York Music Daily CD review – 2/22/2021: https://newyorkmusicdaily.wordpress.com/2021/02/22/sosola/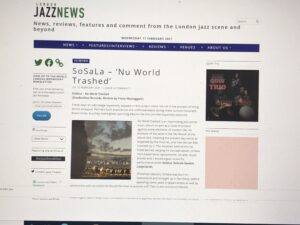 London Jazz News (UK) CD review – 2/15/2021 by Fiona MacTaggart:  https://londonjazznews.com/2021/02/15/sosala-nu-world-trashed/
DooBeeDooBeeDoo NY CD review – 12/19/2020 by Dawoud Kringle: https://doobeedoobeedoo.info/2020/12/19/cd-review-sosala-nu-world-trashed/
MFM SPEAKS OUT  Podcast Interview
NYS Music Interview  by Sal Cataldi (11/5/2020)
"Musicians For Musicians Founder Sohrab Saadat Ladjevardi is the personification of the activist-musician. He's got the high-energy, super creative foreign import that keeps New York City's melting pot, eternally percolating." –  Sal Cataldi
About SoSaLa
" I went to see the musician, Sohrab Saadat Ladjevardi a few nights ago, and I must say,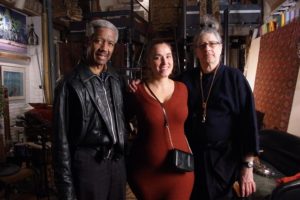 that I was totally impressed by his honesty and sincerity. That's perhaps one of the things that is missing in many practitioners of the music. It was quite refreshing to experience his concert presentation.
PS. It is sometimes good to get "outside of oneself" and see what someone else may be experiencing about his music." – Legendary jazz manBilly Harper (January 9th, 2018)
SoSaLa is a proud musician. He's passionate about music and cares for musicians and their social-political issues.
On and off stage SoSaLa advocates that music is not free! It has value. Good quality music is produced by hard work. Musicians need to get compensated for their work, because music is "work" and goes hand in hand with business.
Since 1979 SoSaLa has been on the bandwagon. Releasing a couple of LPs, CDs and music videos. Touring Japan, Europe, the US and Hong Kong. He knows the world and experienced the power of music many times in his long career.
For almost four decades he's been polishing his craft and sound. Sohrab's sax sounds like nobody else's. His sound touches people's hearts around the world. He's not only an original player and composer, but also a great entertainer on stage. He interacts smoothly with his audience and let them even participate in his concert.
This is how SoSaLa and his band SADATO GROUP sounded in 1984….
Here is how SoSaLa sounds now with his music project SoSaLa in 2018: https://sohrab.info/SoSaLa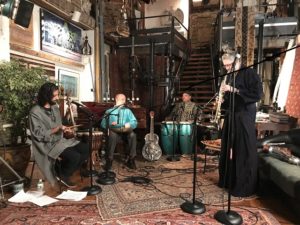 …This was chamber music, infused with subtle elements of performance art. Yet, it would have worked just as well in a large venue. Each musician brought their own strengths to the mix: Saadat constantly moving forward with his unique vision, Belmont adding depths of familiar yet unexpected colors and textures, Haghtalab bringing his sublime musical poetry, and Baba Don with his authoritative presence and worldly wise manner.The purpose was to create an inner experience for the audience, a musical excursion in the places where cultures overlap, and new emotions are felt. And the concert was a success. The audience went away knowing they'd bore witness to a rare and beautiful event. – By Dawoud Kringle (DooBeeDooBeeDoo NY, Jauary 19, 2018)
NU WORLD TRASH CD Reviews…
Freedom, as in civil liberties and free jazz, is the word that best captures "Nu World Trash," the irrepressible debut by SoSaLa, the intercontinental collective led by Iranian saxophonist and activist Sohrab Saadat Ladjevardi. Boasting a formidable musical résumé, Ladjevardi has worked with everyone from Malian pop star Salif Keita to Ornette Coleman and Bachir Attar of Morocco's Master Musicians of Jajouka. – By Bill Friskics-Warren (The Washington Post, March 12, 2012)
Ladjevardi merges his inward-looking persona with the jazz vernacular and a world music vibe. He chants and hollers when getting his point across, relating to a thematic forum where he scrutinizes his Iranian roots. – By Glenn Astarita (all about jazz, April 18, 2012)